Well I guess this counts, so I'll put this in here.
Made a skin for Zoey in L4D. One of many.
Here is the regular skin template I edited.
Changed her jumper to purple&yellow with a little texture over it.
Added a design to jumper & and shirt. Also darkened pants.
Created a rainbow studded belt & made a normal for it.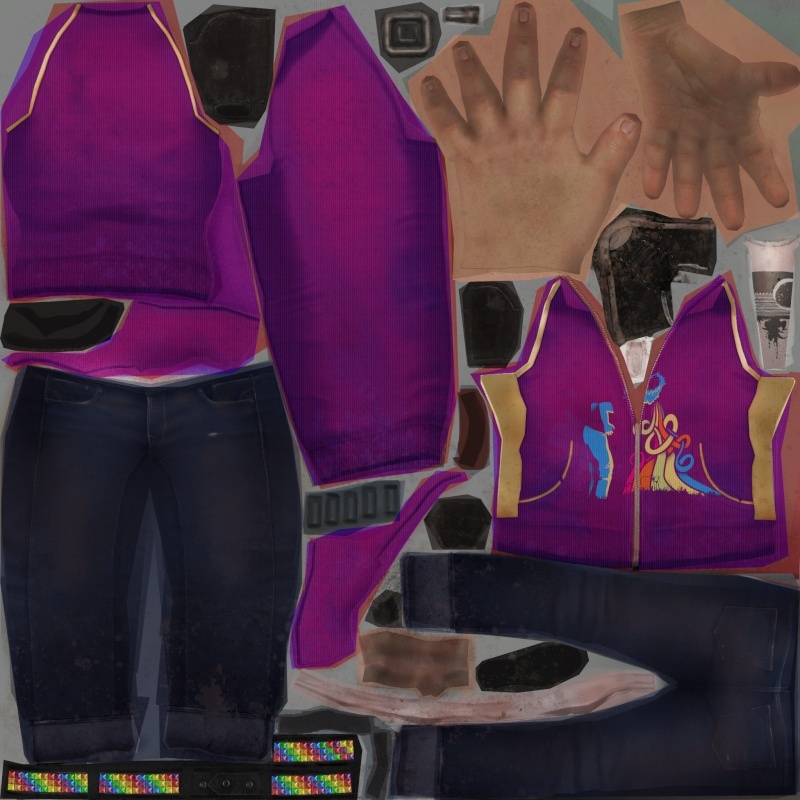 Normals